Silva Hound - Bass Rocket (126's "Failure to Launch" Remix)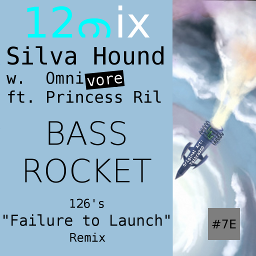 Released
I hate dubstep.
Downloads and Links

MP3 (Stereo, 44.1 kHz, 320 kbps)

Ogg Vorbis (Stereo, 44.1 kHz, Q5)

FLAC (Stereo, 44.1 kHz, 16-bit)

SoundCloud

YouTube

High-Resolution Cover: Just because (also for music-file metadata since that isn't in there) (PNG, 1024 x 1024 px)
License
This song and its associated cover art are available under the Simple Noncommercial License with additional options for attribution. Keep in mind that others' work may be included under fair use.
WIPs